This drill is currently in the trash and scheduled to be deleted soon
3 on 1 Race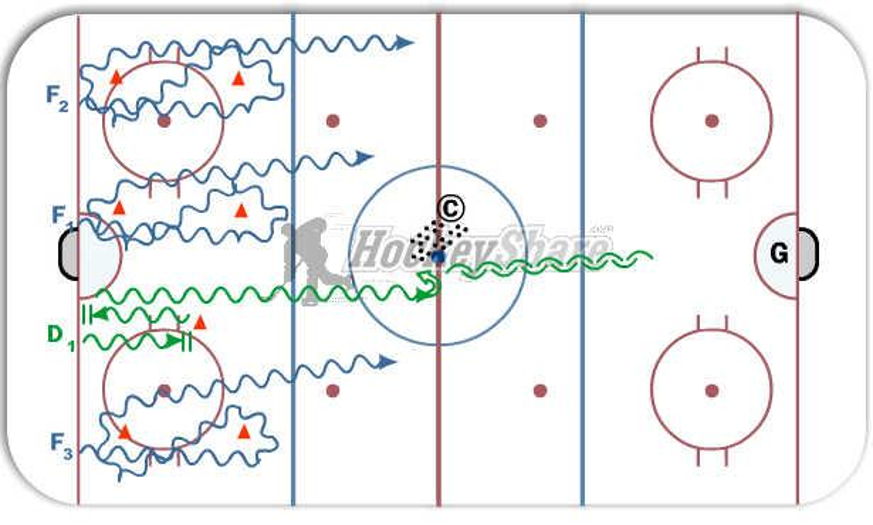 This drill was created using HockeyShare.com's Online Drill Drawing & Practice Planning Platform.
Description
All lines start at the same time.

F1,F2,F3 Skate figure 8 around the cones and go towards center ice and pick up a puck and go 3 on 1 against the defenseman.

D1 Skates to the cone stops and skates back to the goal line, stops and skates to beat the forwards to center ice and pivots to go 3 on 1.
Category: Competitive
Tags: Wide, Crash, High, Skating, Control Turns, Passing
Posted By:
youngc16
(Used in 208 Plans)
Created: 2011-09-01, Last Modified 2013-06-03