This drill is currently in the trash and scheduled to be deleted soon
1 puck passing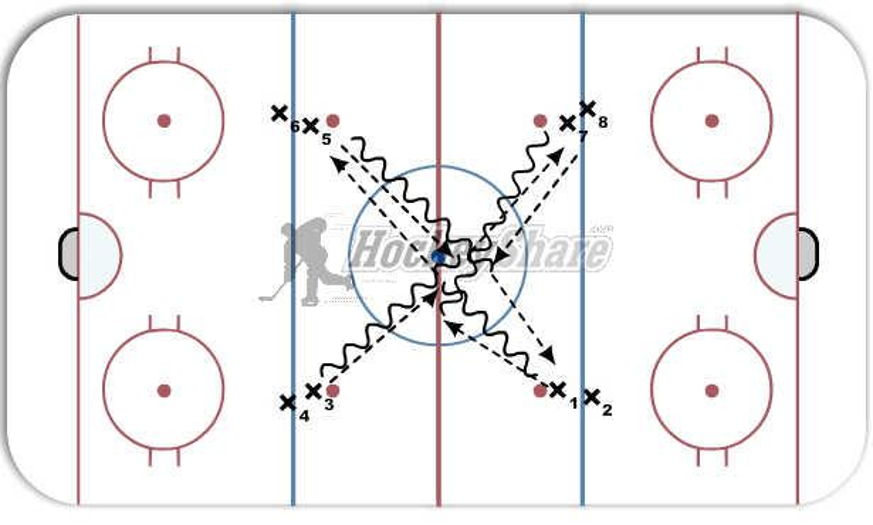 This drill was created using HockeyShare.com's Online Drill Drawing & Practice Planning Platform.
Description
X1 starts skating and receives a pass from X3.
X1 Passes to X5, while X3 starts skating.
X1 goes to X3 Line.
X5 passes to X3, X3 passes to X7.
X3 goes to X5 Line.
X5 skates and receives a pass from X7.
X5 passes to X2.
X5 goes to X7 Line.
X2 passes to X7.
X7 passes to X4.
X7 goes to X1 Line.

Keeps going around and around. Should only use 1 puck.
Category: Passing
Tags: Timing, Passing
Posted By:
youngc16
(Used in 150 Plans)
Created: 2011-09-01, Last Modified 2013-06-03