This drill is currently in the trash and scheduled to be deleted soon
2 on 1 Regroup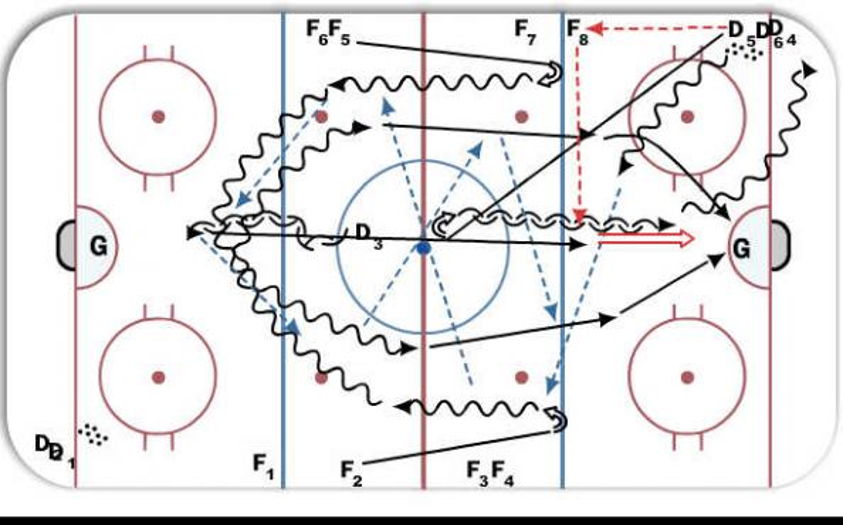 This drill was created using HockeyShare.com's Online Drill Drawing & Practice Planning Platform.
Description
D starts out of corner with puck and passes to one of 2 forwards pivoting at blue line.
D from other end moves up with play.
Two forwards go 2 on 1 vs D and complete a double swing regroup.
Two forwards than go down ice 2 on 1 against original D. Regrouping D follows play and ends up on blueline.
Original D goes back into line. Two forwards stay in net front for deflection and or rebound.
Remaining D in corner pass to forward on blueline who passes to D in centre who shoots on net to end play.
Drill begins from other end.
Notes: D must focus on several roles during this drill
Category: 2 0n 1's & (Regroup)
Tags: Players paying attention due to wide range of involvment., Wide range of skills used here.
Posted By:
HockeyShare Drills
(Used in 30 Plans)
Created: 2011-09-01, Last Modified 2013-06-03