This drill is currently in the trash and scheduled to be deleted soon
1 on 1, pressure on d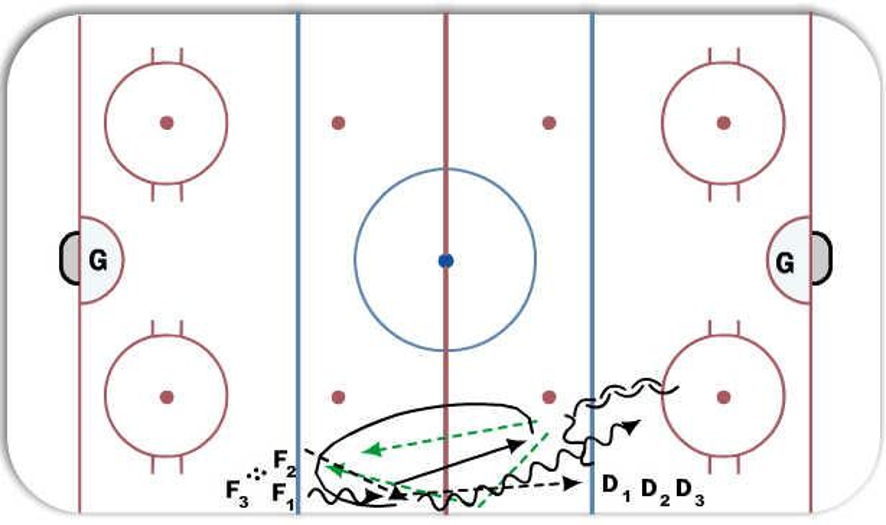 This drill was created using HockeyShare.com's Online Drill Drawing & Practice Planning Platform.
Description
F1 starts with puck und passes to D1, Fi follows his pass an put pressure on D1, D1 tries tu pass to F2 (over boards or direct), if F1 can intersept the pass, he could go 1 on 1 with D1. If the pass reaches F2, Fi turns, regroup and gets the pass from F2 for a 1 on 1 with D1
Notes: dificult to draw - but great 1 on 1 drill
Category: 1 on 1
Tags: pressure on D, backcheck / regoup, 1 on 1
Posted By:
Coach D.
(Used in 80 Plans)
Created: 2012-12-05, Last Modified 2013-06-03