This drill is currently in the trash and scheduled to be deleted soon
Perpetual Backcheck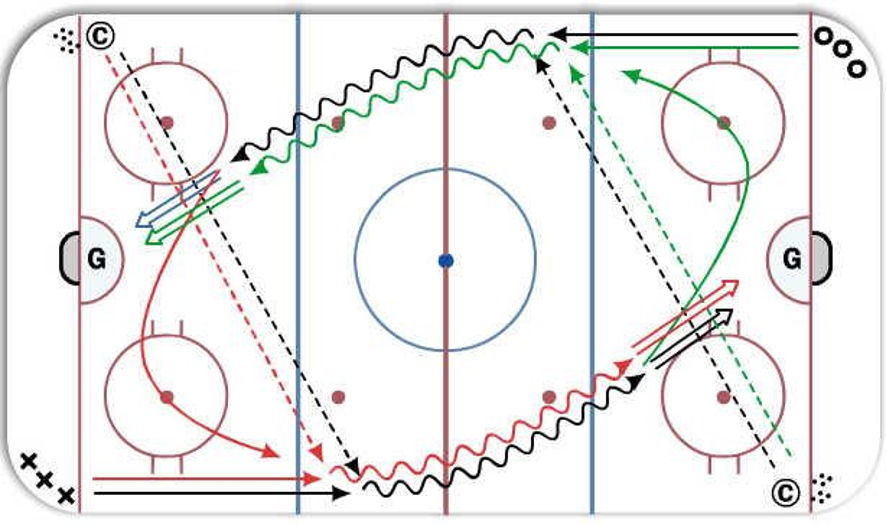 This drill was created using HockeyShare.com's Online Drill Drawing & Practice Planning Platform.
Description
1. First player in each line leaves and receives a pass from the coach.
2. Each player skates full speed down the ice and takes a shot.
3. Next player in line can't leave until the shot has been taken.
4. After the shot, the shooter will peel off and backcheck the next player in line.
5. Drill continues perpetually.

www.WeissTechHockey.com
Category: Backchecking
Tags: Shoot in Stride, Full-ice Conditioning, Backcheck with a Purpose!
Posted By:
Coach D.
(Used in 0 Plans)
Created: 2012-11-16, Last Modified 2013-06-03