This drill is currently in the trash and scheduled to be deleted soon
3-2 Washington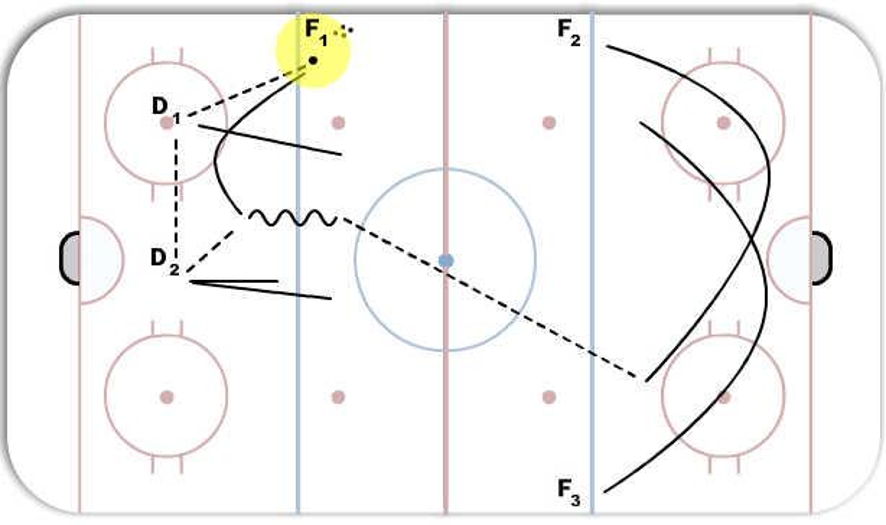 This drill was created using HockeyShare.com's Online Drill Drawing & Practice Planning Platform.
Description
F1 - Starts with the puck, makes a pass to D1.
D1 - d to d pass to D2.
D2 - Makes a quick pass back to F1 in the middle.
F2 and F3 - swing low and time it so they're just inside the blue line when F1 receives the puck from D2.
F1 - makes a pass to either F2 or F3.
D1 and D2 follow the play, try to cover gap on all three forwards.
Category: Competitive >> 3 on 2
Tags: Transition
Posted By:
HockeyShare Drills
(Used in 87 Plans)
Created: 2012-11-19, Last Modified 2016-01-14