This drill is currently in the trash and scheduled to be deleted soon
Goalie C-cuts Part 1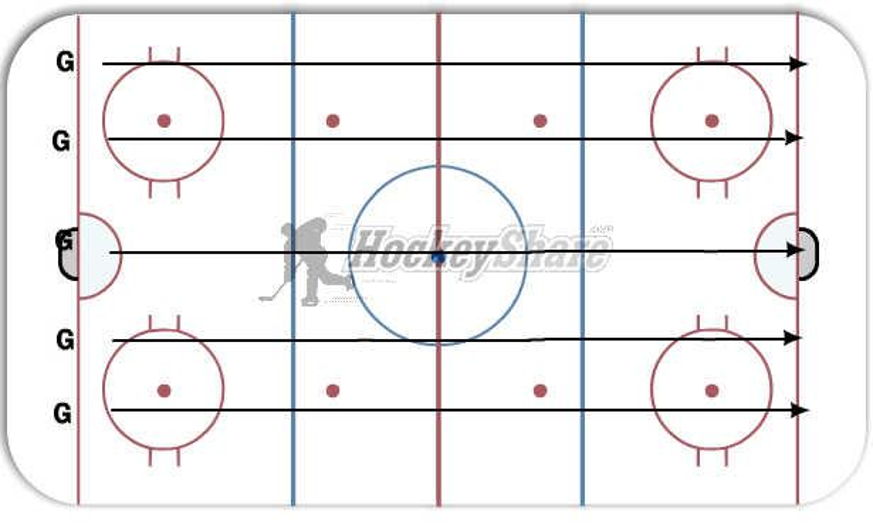 This drill was created using HockeyShare.com's Online Drill Drawing & Practice Planning Platform.
Description
Goalies start across goal line.
On the whistle, goalies skate to other end, using C-cuts, alternating feet.

Notes: Forward twice, back ward twice.
Category: Goalie
Tags: Stay in "ready" position., Hands forward., Stick on flat ice., Glove hand up., Head stays level.
Posted By:
tom_palko
(Used in 37 Plans)
Created: 2011-09-08, Last Modified 2013-06-03