This drill is currently in the trash and scheduled to be deleted soon
Penguins Corner Walk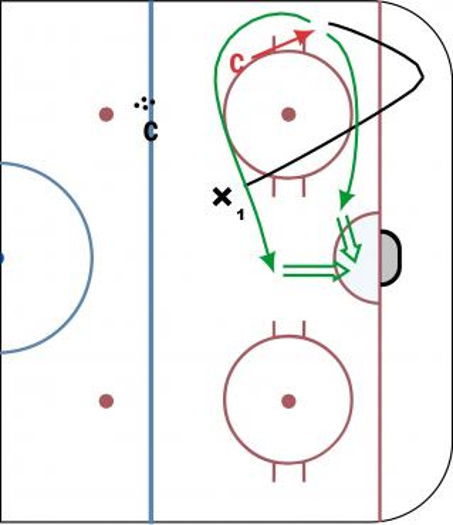 This drill was created using HockeyShare.com's Online Drill Drawing & Practice Planning Platform.
Description
Puck gets dumped into the corner, player picks puck up and cuts up the wall. Co pressures puck carrier. Player must make a move and decide which direction to go to avoid the pressure. Player then drives the net and shoots.
Notes: Co decides how exactly to pressure the player - player should read the pressure and react accordingly. Force players to accelerate out of the move to the net.
Category: Competitive
Tags: Driving from the Corner, Decisions, Up the Wall Pressure, Quick Cuts, Driving the Net
Posted By:
HockeyShare Drills
(Used in 75 Plans)
Created: 2011-01-11, Last Modified 2019-02-24