This drill is currently in the trash and scheduled to be deleted soon
1/2 Horse Shoe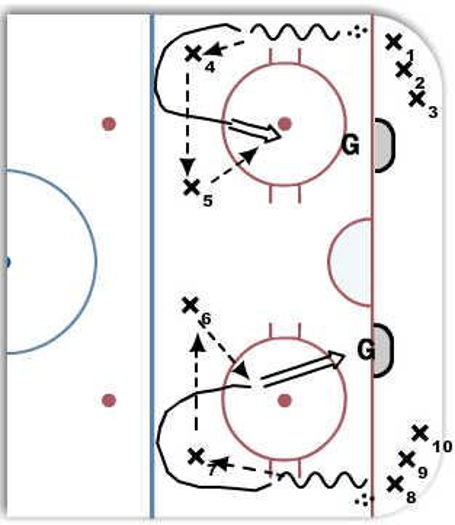 This drill was created using HockeyShare.com's Online Drill Drawing & Practice Planning Platform.
Description
Players start in corner. Pick two players for each side to be d-man. Player skates with puck and passes to first d-man. D-man passes cross ice to opposite d-man. Player continues with out the puck and skates between the d-man and calls for the puck. D-man passes to player and continue in for a shot.
Notes: Change D-man after a few rotations. Make sure player switch sides.
Category: Passing
Tags: Calling for the pass., smooth sweep passes.,
Posted By:
richer44
(Used in 390 Plans)
Created: 2013-01-16, Last Modified 2013-06-03