This drill is currently in the trash and scheduled to be deleted soon
Bednár Skating Warm-up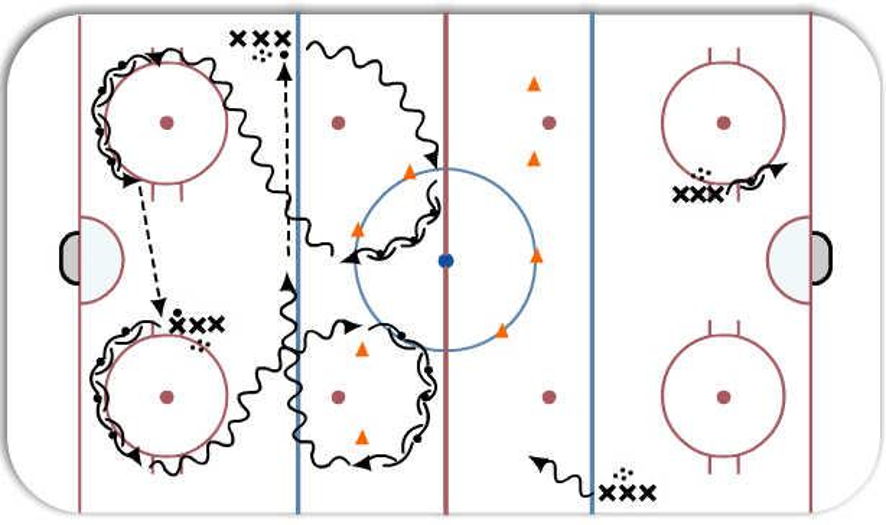 This drill was created using HockeyShare.com's Online Drill Drawing & Practice Planning Platform.
Description
1. Players skate the patterns, with pucks, as diagrammed.
2. First player of each line goes at the same time.
3. The next player goes ones he receives the pass from the first player of the other line.
4. Drill is perpetual.
Notes: Make sure to have players execute at full speed, while maintaining good puck control, and staying low on the pivots.
Category: Skating
Tags: Full Speed, Puck Control, Low, Smooth Pivots
Posted By:
weissie20
(Used in 11 Plans)
Created: 2013-01-10, Last Modified 2013-06-03