This drill is currently in the trash and scheduled to be deleted soon
3-2 NZ drill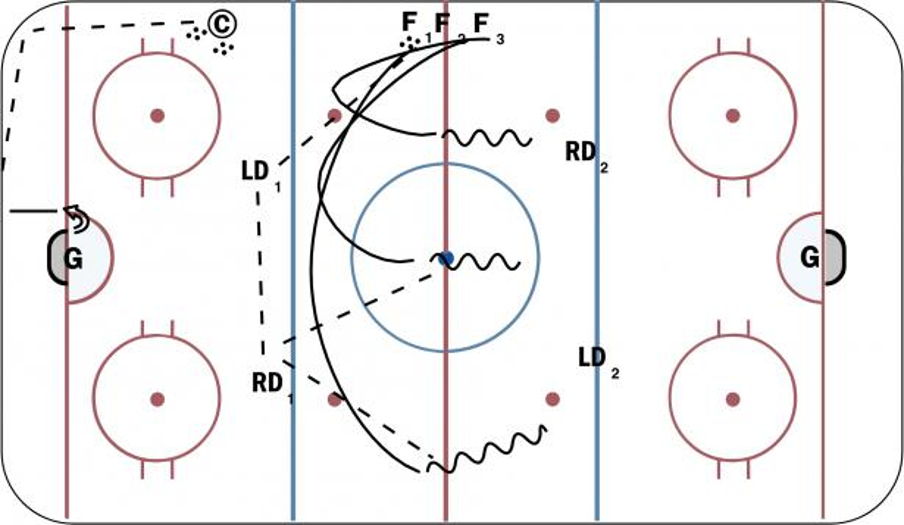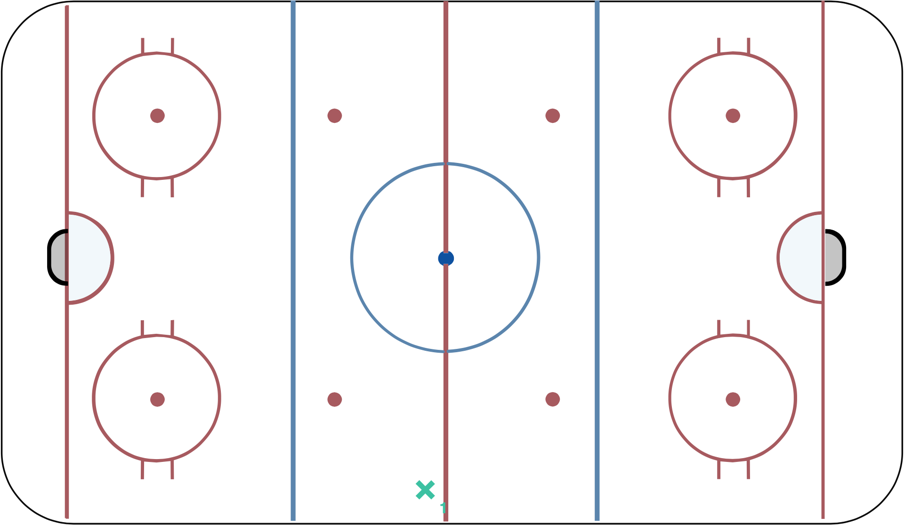 This drill was created using HockeyShare.com's Online Drill Drawing & Practice Planning Platform.
Description
On whistle, F1 passes puck to LD and F1, F2 and F3 regroup back towards LD1 and RD1. LD1 moves puck to RD1 who then chooses to move puck to F1, F2 or F3. Once received, the three forwards move in on a 3 on 2. LD1 and RD1 follow play up to provide more offensive support to create a 5 on 2.

At other end, Coach works with other goalie on stopping puck on rim and dump around. Good practive for goalie to practice moving out of net and then shooting puck or passing puck with goal stick.
Category: Drill Shootout
Tags: Passing, D to D passing, lane control, offensive tactics
Posted By:
Kevin
(Used in 0 Plans)
Created: 2013-03-19, Last Modified 2020-12-29