This drill is currently in the trash and scheduled to be deleted soon
Saucer Pass Knockdown Drill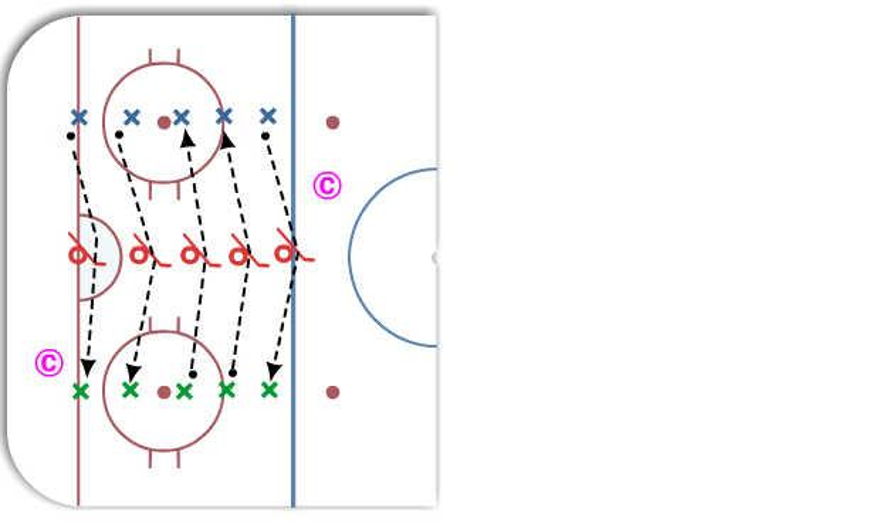 This drill was created using HockeyShare.com's Online Drill Drawing & Practice Planning Platform.
Description
1) Players get into groups of three.
2) Players then line up across ice staying in line with the face off dots.
3) Players on outside make saucer passes past the player in the middle of ice.
4) When player in the middle knocks down the puck, he then switches spots with the player who passed puck.
Notes: - Saucer pass starts with puck toward heel of stick.
Category: Passing
Tags: - Flat pucks, - Knock down.,
Posted By:
HockeyHess55
(Used in 56 Plans)
Created: 2011-09-21, Last Modified 2013-06-03