This drill is currently in the trash and scheduled to be deleted soon
Angling Down Low 1 on 1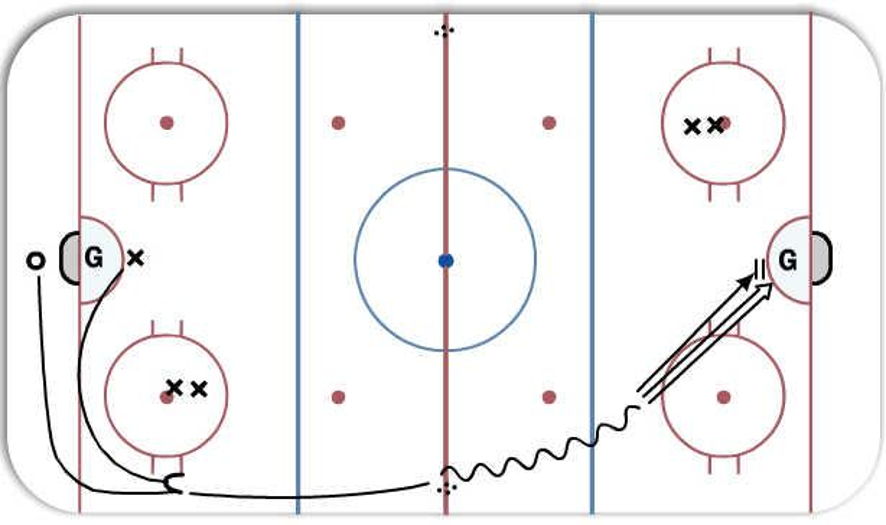 This drill was created using HockeyShare.com's Online Drill Drawing & Practice Planning Platform.
Description
Starts on whistle player leaves from behind net and X has to angle him into boards for containment. Once contained X lets O finish skating up ice and picks up puck from center and drives wide and takes shot on goalie and finishes by driving the net.
Drill will start with X and O at each end, after first session is done one of the players in line waiting on face off dot will get behind net after shot on goalie so whistle can be blown to start next players going, player that took shot and stopped in front of the net will now do the angling.

Category: Angling
Posted By:
Beavy
(Used in 2 Plans)
Created: 2013-06-27, Last Modified 2013-07-03