This drill is currently in the trash and scheduled to be deleted soon
4 Whistles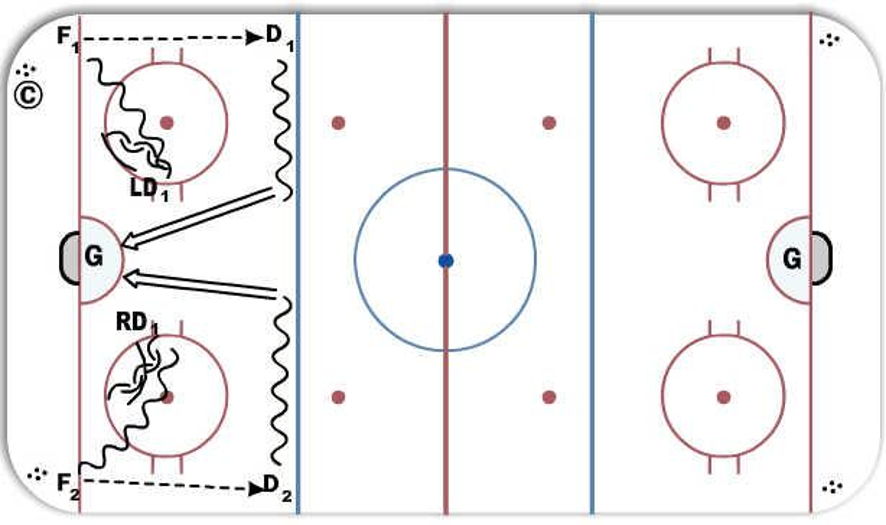 This drill was created using HockeyShare.com's Online Drill Drawing & Practice Planning Platform.
Description
1) On first whistle F1 passes to D1 who skates to middle of ice and takes hot on net. F1 goes to the net and battles with the defenseman for position in front to screen or deflect the shot from D1.
2) On second whistle F2 passes to D2 does the same but all four battle for position in front of the net.
3) On third whistle F1 and F2 try to get open for pass from the coach and battle again 2 on 2 down low.
4) On fourth whistle coach passes to F1 or F2 and they skate up the ice 2 on 2 against D1 and D2.
Next group begins drill again.
Category: Competitive
Posted By:
Beavy
(Used in 2 Plans)
Created: 2013-06-27, Last Modified 2013-07-03