This drill is currently in the trash and scheduled to be deleted soon
2 on 0 Continuos Cycle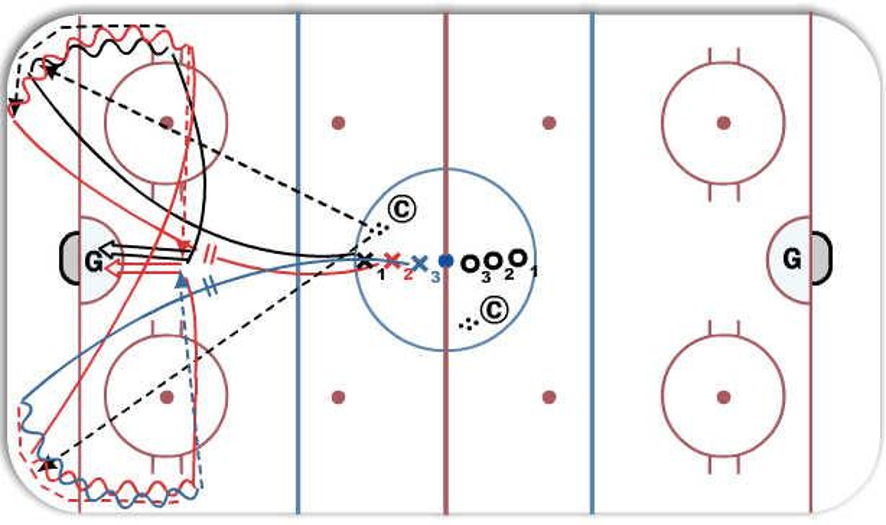 This drill was created using HockeyShare.com's Online Drill Drawing & Practice Planning Platform.
Description
Coach spots puck in corner
X1 retrieves puck and walks up wall cycles puck down low for X2, (X2 stays high in the slot until puck is cycled)
X1 goes to front of net.
X2 passes to X1 for shot, X2 drives the net for rebound, coach has spotted another puck in opposite corner, X2 goes down low to cycle puck.
X3 is positioned now in the high slot waiting for puck to be cycled.
drill runs continuous with no stoppage
Notes: Work back door, maybe shot from boards, through D-man in as well.
Category: Cycle
Posted By:
Beavy
(Used in 2 Plans)
Created: 2013-07-13, Last Modified 2013-07-15