This drill is currently in the trash and scheduled to be deleted soon
Give and Go w/ Pt Shot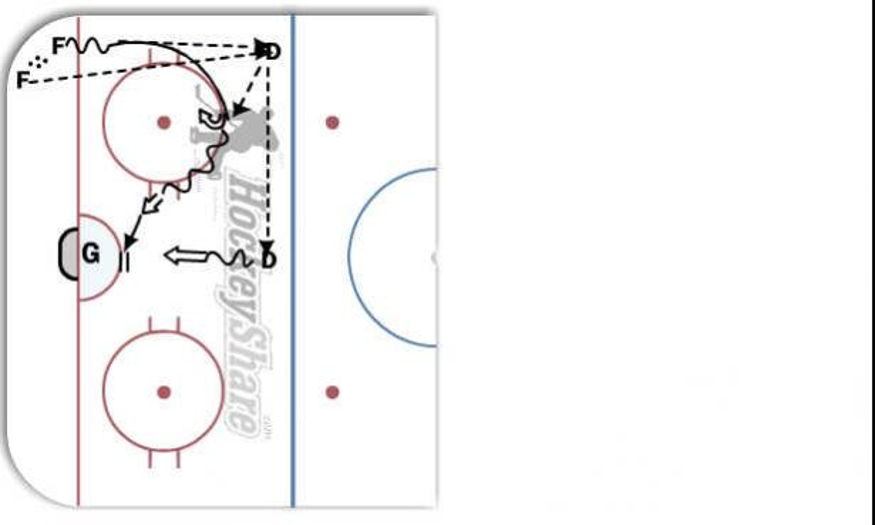 This drill was created using HockeyShare.com's Online Drill Drawing & Practice Planning Platform.
Description
1) F passes to D then takes off up around the top of the circle, pivots to accept the pass then takes 2 strides and shoots while finishing at the net for a screen.

2) Next F in line passes to same D, D passes to partner, then middle D takes 2 strides and shoots for F to screen or deflect.
Category: Shooting
Tags: Hard Passes, Hard Shots
Posted By:
Tbanning
(Used in 124 Plans)
Created: 2011-05-12, Last Modified 2013-06-03