This drill is currently in the trash and scheduled to be deleted soon
3 Player Shooting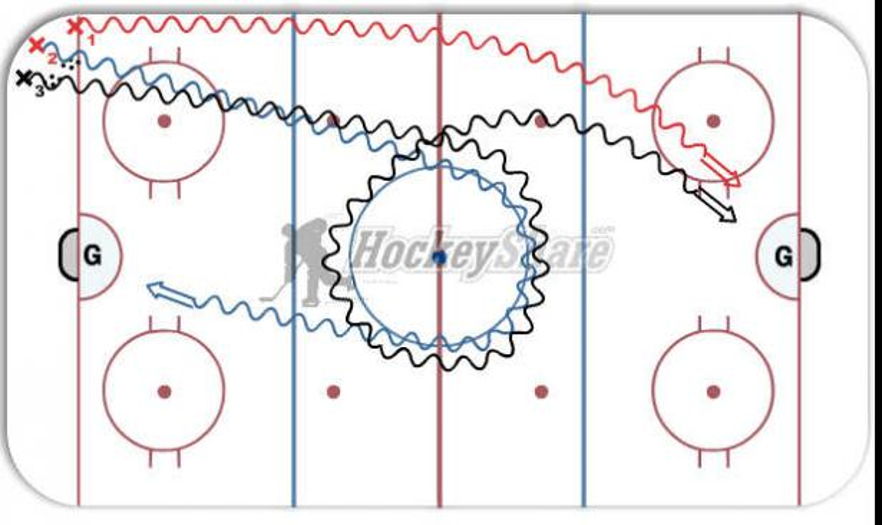 This drill was created using HockeyShare.com's Online Drill Drawing & Practice Planning Platform.
Description
1) X1 skates all the way down the rink to shoot on the goal
2) X2 skates to the center circle and does a half circle, then shoot on the same end they started
3) X3 skates to the center circle then skates a full circle and shoots on the opposite end.
Category: Warmup
Tags: Quick Feet., Shoot before the hashmarks., Heads up.
Posted By:
Tbanning
(Used in 214 Plans)
Created: 2011-12-14, Last Modified 2013-06-03