Quick Feet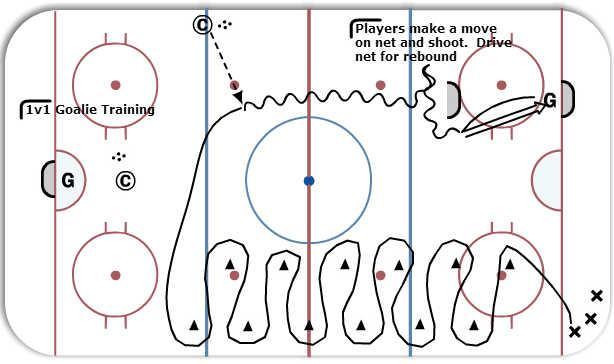 Description
Players Skate thru cones with or without pucks and practice skills.

Stops, tight turns, pivots etc.

After cones they get a pass from coaches and skate hard towards the net at the top of the circles. They make a move on the net and shoot the puck right after they come around net. Player must then drive hard to the net to bang home rebound.
Tags: Quick feet, No Gliding, Drive the net