1v1 2/3 Ice Overspeed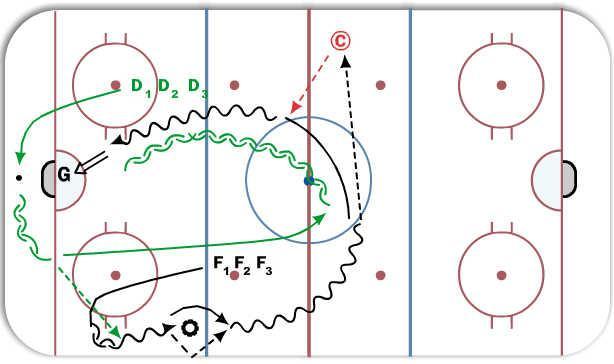 Description
D retrieves puck from behind the net. Makes a BO pass to F.
F skate in zone, pivot, watch puck and receive BO pass at half boards.
F make indirect pass to self around tire, then skate out past red line.
F make regroup pass to Coach, receive pass back and play 1 on 1 to the goal.
D follow/Support F on BO, then transition in center circle and play 1 on 1.
Tags: Good BO pass, Gap control, Competitiveness!