Opposite Side 2 x 2 w/ Point Shot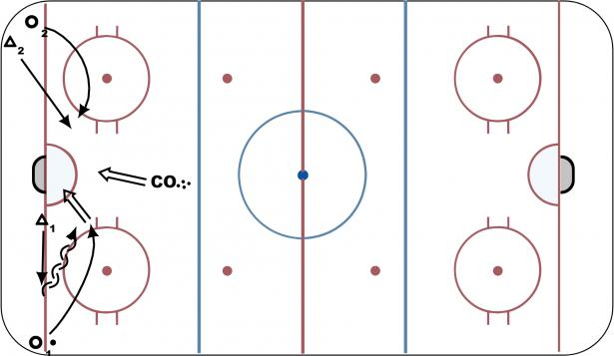 Description
F1 begins with a puck in the corner, D1 starts off the near-post. F2 starts in opposite corner, D2 starts next to F2.

On the whistle, F1 and F2 drive the net and D1 / D2 defend.

On next whistle, Co shoots from the point as D1/D2 pick up their coverage in front and attempt to clear F1/F2.
Tags: -1 on 1 Battles, -Net Front Coverage, -Point Shot, -Defensive Positioning