Basic Triangle Drill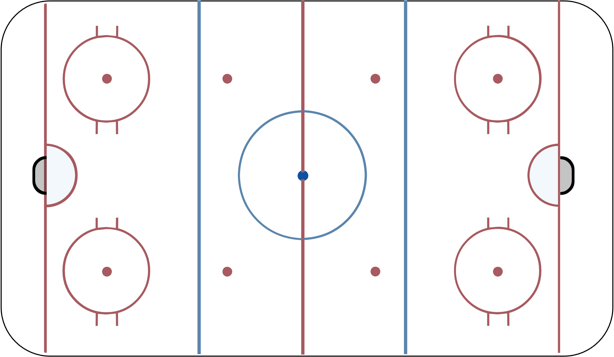 Description
1. Center passes the puck to a winger
2. All forwards break into the zone
3. Winger with the puck takes the puck wide around the cone
4. Winger without the puck crashes the net
5. Center stays high in the slot
6. Winger with the puck makes a pass to one of the other players
7. ADD A COACH TO MAKE THE PLAYERS READ THE SITUATION!
Tags: Wing taking puck wide, Center is high in the slot, Ability to read a situation