Continuous 3 on 2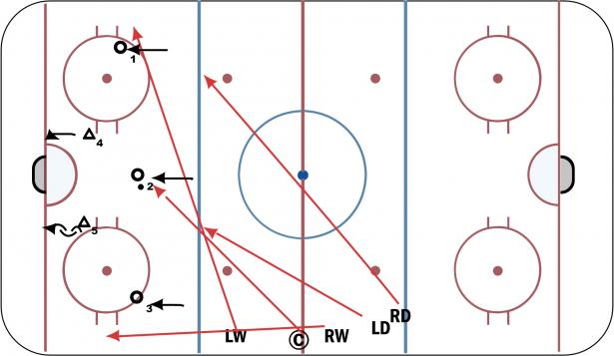 Description
1, 2 and 3 begin on a 3 on 2 rush against 4 and 5...when the rush reaches the zone, a new offensive line move to breakout positions in the zone...two defensemen move into defending point positions.

4 and 5 attempt to break the puck out to 1, 2 and 3 - at which point the rush goes down the ice against the new defense pair (3 on 2).

drill continuously cycles.
Tags: -Tempo, -3 on 2, -Flow, -Breakout