Holiday Drill Share
What better way to celebrate the holiday season by sharing some of the amazing content you've created on HockeyShare? This year, we're offering some great prizes to encourage users around the globe to share their ideas with the hockey community.
How to Enter
Log in to your HockeyShare account (free or Premium)
Click the snowflake icon at the top of any of your drill pages to submit the drill: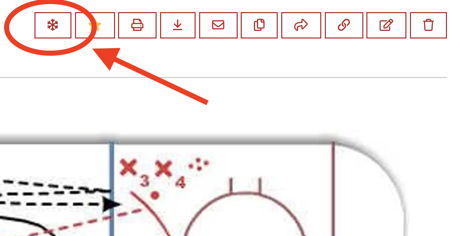 That's it! Your drill is entered in the contest and will be reviewed for inclusion in our free drill library to help coaches around the world. You can submit as many drills as you'd like. Winners will be selected at random. In order for a drill submission to qualify, they must be 1) drawn on HockeyShare.com 2) complete with diagram and description. Drills that meet those requirements will be eligible to win one the following prizes:
Prizes
Free Association package for up to 10 users
Free Association package for up to 5 users
Free 1 year Premium subscription
Free 6-month Premium subscription
Free 3-month Premium subscription
Free 1-month Premium subscription
Submissions must be received no later than December 31, 2020. One prize per user. No cash value. Offer void where prohibited by law. Winners will be notified via email on or before January 15, 2021.
Special Offer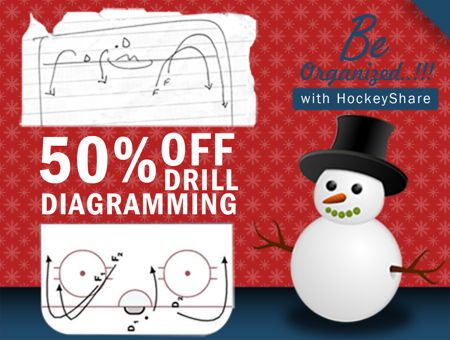 Do you have a bunch of drills you collected through the years that are in random files or piles of paper? No problem - let HockeyShare draw them for you. Just scan them in and send them over, we will diagram them for you and add them directly to your HockeyShare account.
To get started, simply pick an option below:
Once you complete the payment, our support team will reach out with details on how to send us your content.
All prices show in USD. Services do NOT include animation of drills.
Offer valid through December 31, 2020.