This drill is currently in the trash and scheduled to be deleted soon
4 Corner Passing - Stretch Pass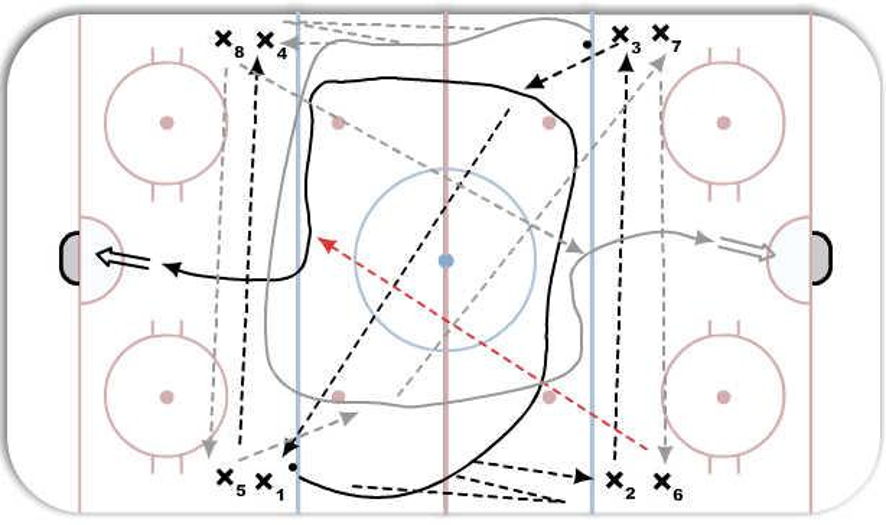 This drill was created using HockeyShare.com's Online Drill Drawing & Practice Planning Platform.
Description
X1 passes to X2, X2 returns the pass to X1, X1 returns the pass to X2
X2 passes to X7, X1 cuts across the blue line
X7 passes to X1, X1 makes a cross-body pass to X5 (quickly)
X5 passes to X8
X1 continues up the zone and cuts across the far blue line
X1 receives a pass from X6, then cuts into the zone and shoots
Notes: It is assumed that X1 and X3 leave at the same time - this is how X6 ends up with the puck. This drill is recommended for Bantam or older.
Category:
Tags: Cross-Ice Passing, Timing, Zone Entry
Posted By:
HockeyShare Drills
(Used in 74 Plans)
Created: 2011-11-01, Last Modified 2016-01-14