This drill is currently in the trash and scheduled to be deleted soon
Larsen Give and Go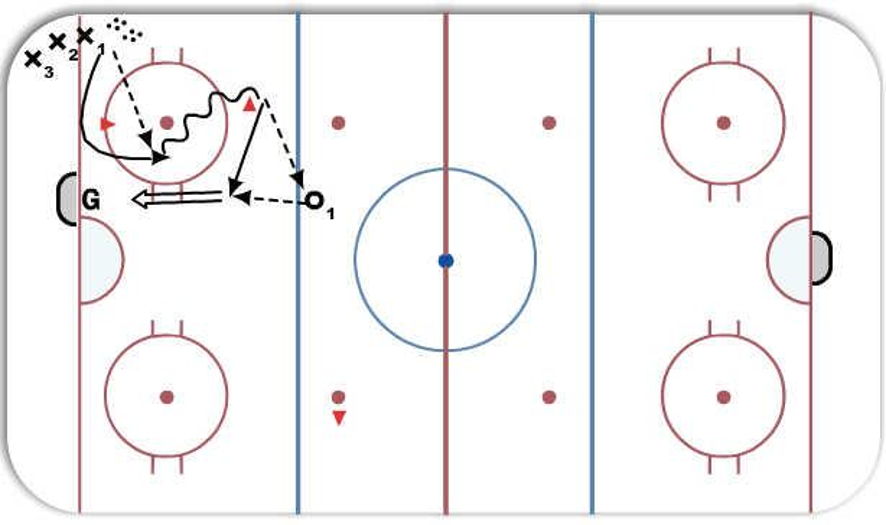 This drill was created using HockeyShare.com's Online Drill Drawing & Practice Planning Platform.
Description
X1 takes off skating, while X2 passes them a puck, X1 puck handles out over the blue line with a pass to O1 at center, takes the pass back and puck handles around the next pylon. After the second pylon, X1 passes into the corner for O2 and O2 passes back before the hash marks...X1 shoots.

X2 starts out around the pylon...
Category: Passing
Tags: Focus on the complexity of the drill, Strong passing, Puck Handling with movement
Posted By:
jdoherty
(Used in 115 Plans)
Created: 2011-11-10, Last Modified 2013-06-03