$hssys->error_out('This drill is currently in the trash and scheduled to be deleted soon');?>

3-cone warm-up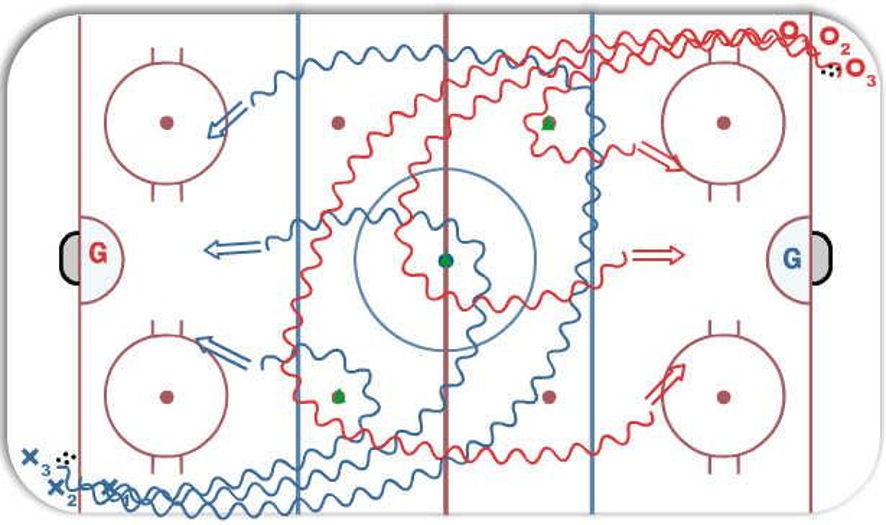 This drill was created using HockeyShare.com's Online Drill Drawing & Practice Planning Platform.
Description
On whistle three players with pucks leave both corners. Player 1 goes around near cone. Player 2 goes around middle cone. Player 3 goes around far cone. Shots come from all three lanes.

Follow shot to net. Players 1 & 2 stay in front of net to screen, tip, and play rebounds.

After 3rd shot return to corner. Next whistle goes to start up next group once the 3rd puck has left the front of the net.

Very fast paced drill. Need at least 12 skaters best with 18 or more.
Category: Warmup
Tags: Explosive start, Head up through NZ, Hit the net with your shot, Follow shot to net
Posted By:
cullenjd
(Used in 253 Plans)
Created: 2011-07-13, Last Modified 2013-06-03