This drill is currently in the trash and scheduled to be deleted soon
Heads up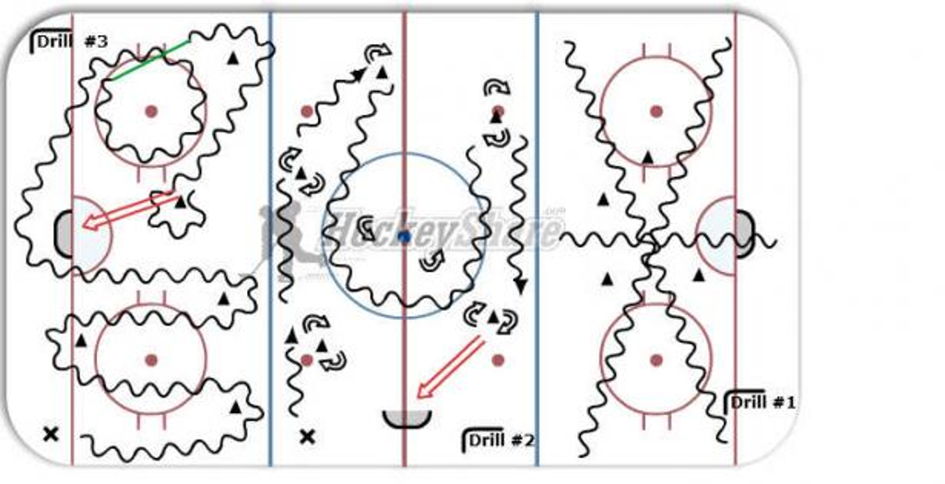 This drill was created using HockeyShare.com's Online Drill Drawing & Practice Planning Platform.
Description
Drill #1: Skate with head up; do not run into other skaters

Drill #2: Keep pucks under control. Always pass the cone before circling back around it. Shoot at end.

Drill #3 Keep puck under control, as you circle the cones. Shoot at the end.

Category: Puck Control
Tags: Puck control
Posted By:
MBAKER27
(Used in 47 Plans)
Created: 2011-07-15, Last Modified 2013-06-03