This drill is currently in the trash and scheduled to be deleted soon
1v1 Feed The Slot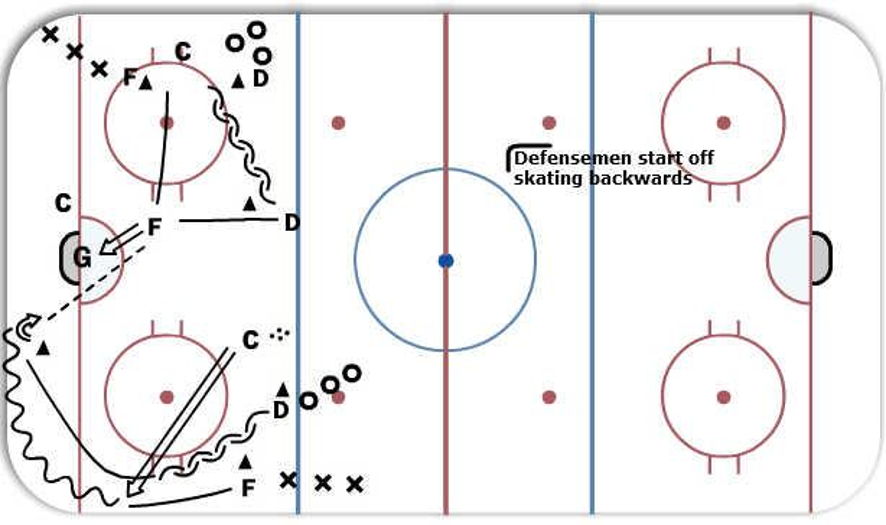 This drill was created using HockeyShare.com's Online Drill Drawing & Practice Planning Platform.
Description
Split defensemen and forwards evenly among all four lines; Have a coach at both groups and a third coach down low near goal to collect loose pucks and whistle play dead. Each 1v1 battle should last no more than 10-15seconds, depending on ability of individual players involved in drill.
Notes: Simpler version of this is to eliminate puckchasing defenseman and have puckhandler skate in from behind goal for 2v1 with two players already lined up for 1v1 battle in slot.
Category: Shooting
Tags: - Forwards must move quickly to get puck, set up and release puck all before defensemen can recover from backward skating.
Posted By:
Steve McCarthy
(Used in 57 Plans)
Created: 2012-03-15, Last Modified 2013-06-03