This drill is currently in the trash and scheduled to be deleted soon
1 on 1 (Figure 8)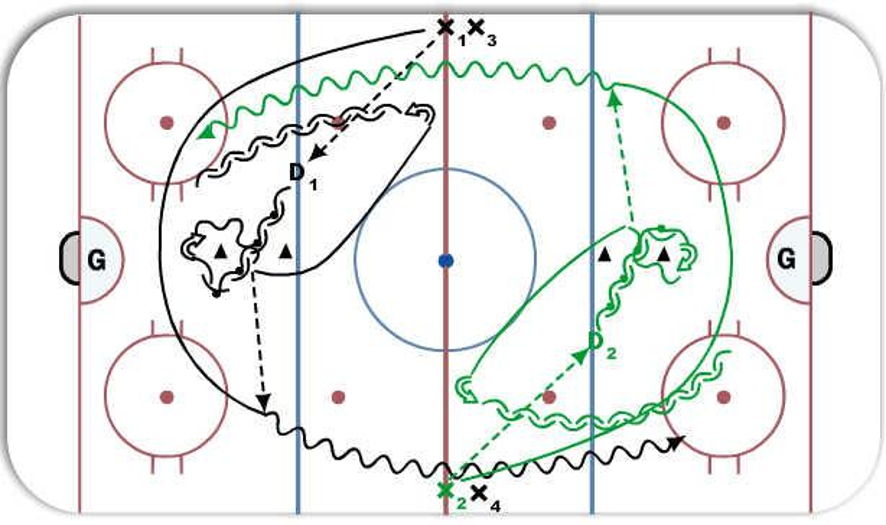 This drill was created using HockeyShare.com's Online Drill Drawing & Practice Planning Platform.
Description
On whistle X1 passes puck to D1, D1 skates backwards and does a figure 8 through cones with puck.
When coming out between cones makes a pass to X1 so he can skate down ice on a one on one with D2.
D1 skates to center and engages with X2 who has completed drill from other side of ice.
Both sides go on whistle at same time.

Categories: 1 on 1, Shooting >> Misc
Tags: Gap Control, Passing, Skating, Individual Skill
Posted By:
Beavy
(Used in 138 Plans)
Created: 2012-04-05, Last Modified 2013-07-03