This drill is currently in the trash and scheduled to be deleted soon
1 on 1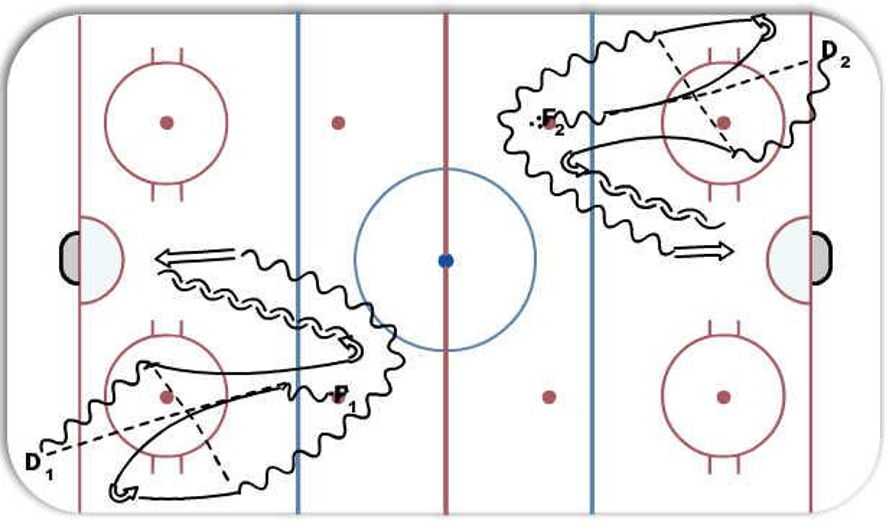 This drill was created using HockeyShare.com's Online Drill Drawing & Practice Planning Platform.
Description
F1,F2 starts from dot, pass to D1,D2 get open on the boards, D1,D2 skate with puck pass the puck to F1,F2 on the boards and follow the F1,F2 watch your gap on 1on1. Than F1,F2 skate around your line and go 1on1 with the D1,D2.
Category: 1 on 1
Tags: F1 and F2 timing on getting open on the boards with pivot always eyes on the puck.
Posted By:
Marko Fiser
(Used in 8 Plans)
Created: 2016-06-02, Last Modified 2015-09-21