This drill is currently in the trash and scheduled to be deleted soon
Wrap Support 2v1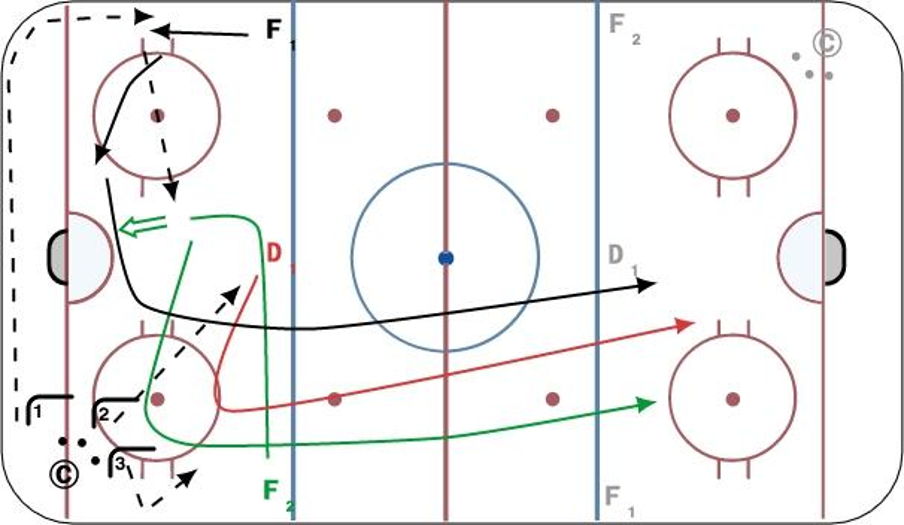 This drill was created using HockeyShare.com's Online Drill Drawing & Practice Planning Platform.
Description
Co wraps puck 1 to F1 - F1 stops it, F2 cuts across high in the zone to support, F1 passes to F2 for a quick shot. Co passes puck 2 to D1 for a quick point shot - F1 & F2 tip. Co chips a 3rd puck out and F1 & F2 head down the ice 2v1 vs D1.
Notes: Drill can run simultaneously from opposite corners. Have players stay out of the middle of the ice until they cross the red line to avoid collisions.
Category: 2 on 1
Tags: Rims, 2v1, Point Shot, Tip
Posted By:
HockeyShare Drills
(Used in 17 Plans)
Created: 2017-04-10, Last Modified 2019-12-16