This drill is currently in the trash and scheduled to be deleted soon
TRAPPERS INSIDE OUT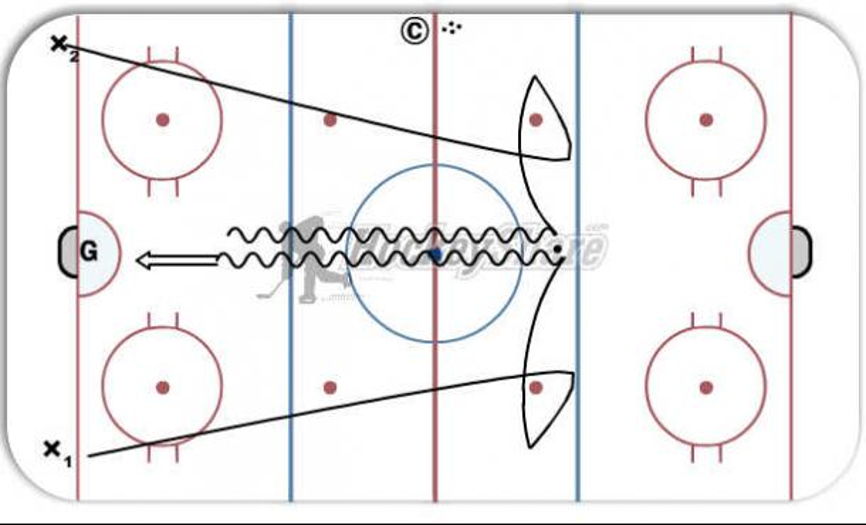 This drill was created using HockeyShare.com's Online Drill Drawing & Practice Planning Platform.
Description
X1 & X2 leave at same time, race to far blue line face-off circle, make an inside out turn.
Battle for puck possesion, trailing player tries to win back puck posession from puck carrier.
Player finishes with a shot on goal.
Notes: Coach replaces puck after each group gains possession.
Category: Competitive
Tags: Tight inside out turn., Battle for puck.
Posted By:
bwon
(Used in 57 Plans)
Created: 2011-08-30, Last Modified 2013-06-03