This drill is currently in the trash and scheduled to be deleted soon
Iron Cross Intro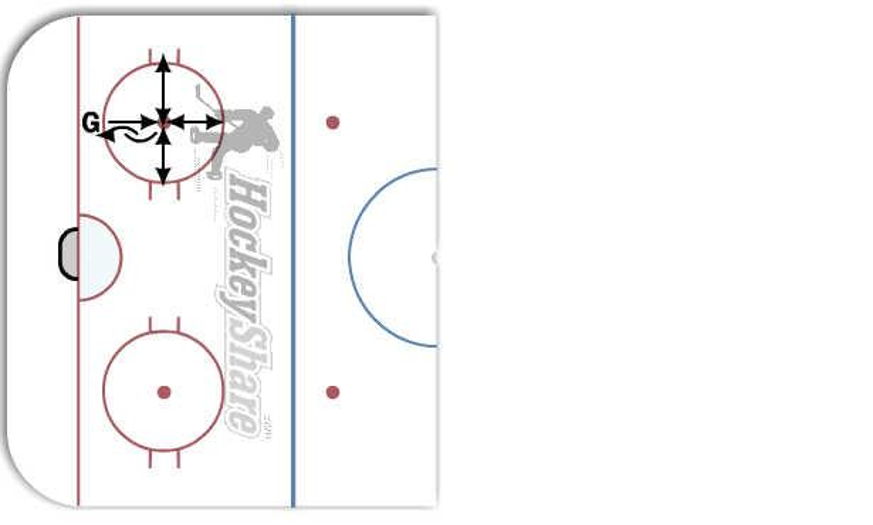 This drill was created using HockeyShare.com's Online Drill Drawing & Practice Planning Platform.
Description
Goalie starts at bottom of circle. C-cuts, alternating feet to face-off dot. T-push to the left side of circle and back to dot. Shuffle to right side of circle and back to dot. C-cuts to top of circle and backward c-cuts to bottom of circle.
Notes: As their skill improves, adding a butterfly save each time they reach the dot can be added.
Category: Goalie
Tags: Stay in "Ready" Position for entire drill., Hands forward, glove up and stick flat on ice.
Posted By:
tom_palko
(Used in 132 Plans)
Created: 2011-09-08, Last Modified 2013-06-03