This drill is currently in the trash and scheduled to be deleted soon
Boards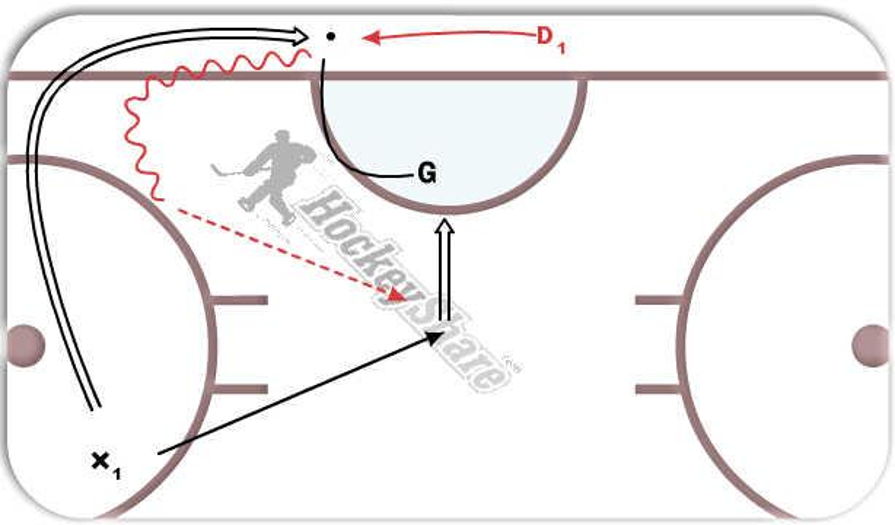 This drill was created using HockeyShare.com's Online Drill Drawing & Practice Planning Platform.
Description
X1 shoots puck along boards.
Goalie comes out to stop puck and set it up for D1.
X1 moves to slot as D1 takes puck from behind net and passes to X1.
X1 shoots on net.
Category: Goalie
Posted By:
sp669
(Used in 70 Plans)
Created: 2013-03-05, Last Modified 2013-06-03