This drill is currently in the trash and scheduled to be deleted soon
2-0 Regroup and Point Shot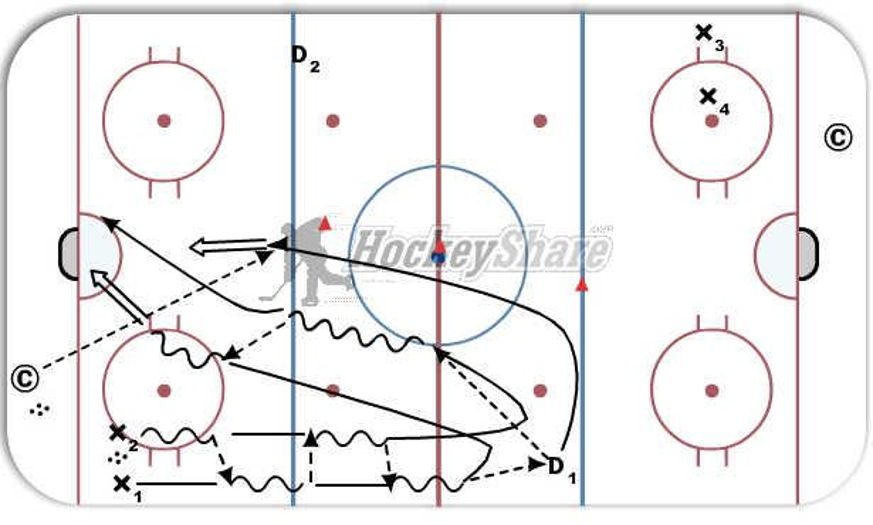 This drill was created using HockeyShare.com's Online Drill Drawing & Practice Planning Platform.
Description
Drill runs on both sides at same time so stay on your side-Only one side is shown.
X1/X2 go 2 v 0 and regroup w/ D1. After getting return pass from D1, X1/X2 continue 2 v 0 and get shot. After making regroup pass to X1/X2, D1 follows X1/X2, receives pass from Coach, and takes shot from point. X1/X2 screen and tip point shot.
Category: Passing
Tags: Good crisp passing, Do not turn back to puck when regrouping, Go to net if you do not have puck on 2 v 0
Posted By:
nphockey
(Used in 84 Plans)
Created: 2011-05-11, Last Modified 2013-06-03