This drill is currently in the trash and scheduled to be deleted soon
Corner Movement / D Agility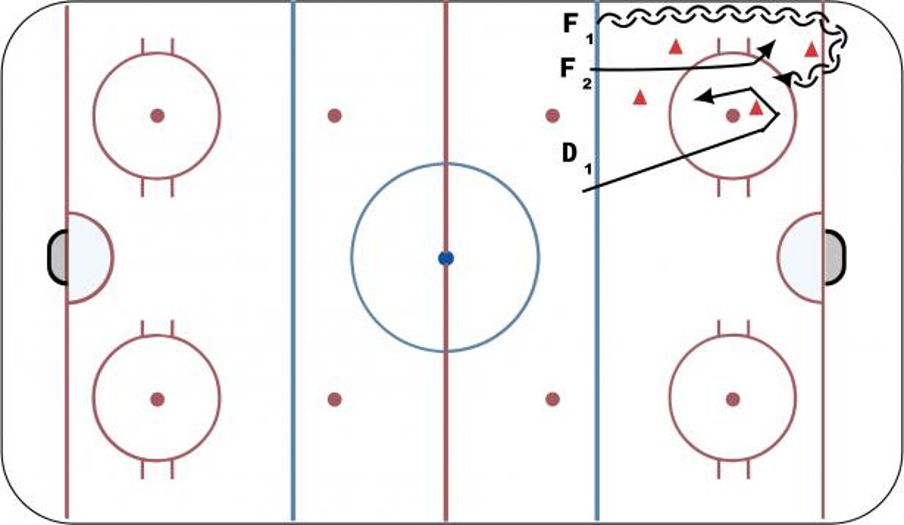 This drill was created using HockeyShare.com's Online Drill Drawing & Practice Planning Platform.
Description
On whistle, F1 (puck carrier) and F2 enter the corner moving freely (creatively) and cycling the puck freely. D1 shadows the puck by pivoting backward and forward when necessary.
Notes: Purpose of the drill is to allow high-tempo creativity in the corner while developing read/react skills in defensemen.
Category: Puck Control
Tags: -Creativity, -Cycling, -Agility, -Heads Up
Posted By:
HockeyShare Drills
(Used in 35 Plans)
Created: 2007-10-13, Last Modified 2019-05-04