This drill is currently in the trash and scheduled to be deleted soon
Net drive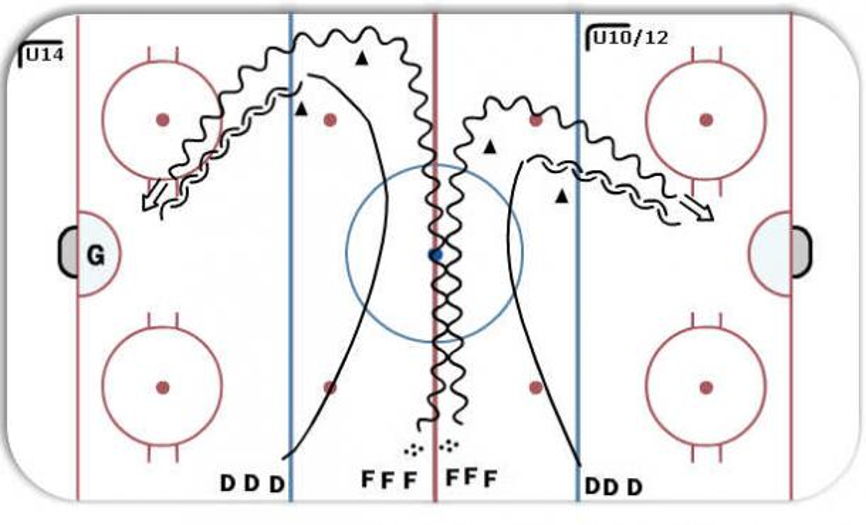 This drill was created using HockeyShare.com's Online Drill Drawing & Practice Planning Platform.
Description
First forward (F) skates around cone and drives net for a goal.
First defence (D) skates alongside (shadows) F and angles him wide away from net.

Notes: Reenforce ouside drive.
If F's are unsuccesful, D's can start on thier knees.
Category: Competitive
Tags: Heads up skating., Quick feet., Puck protection., Angling., Net drive.
Posted By:
ray33
(Used in 235 Plans)
Created: 2011-08-29, Last Modified 2013-06-03